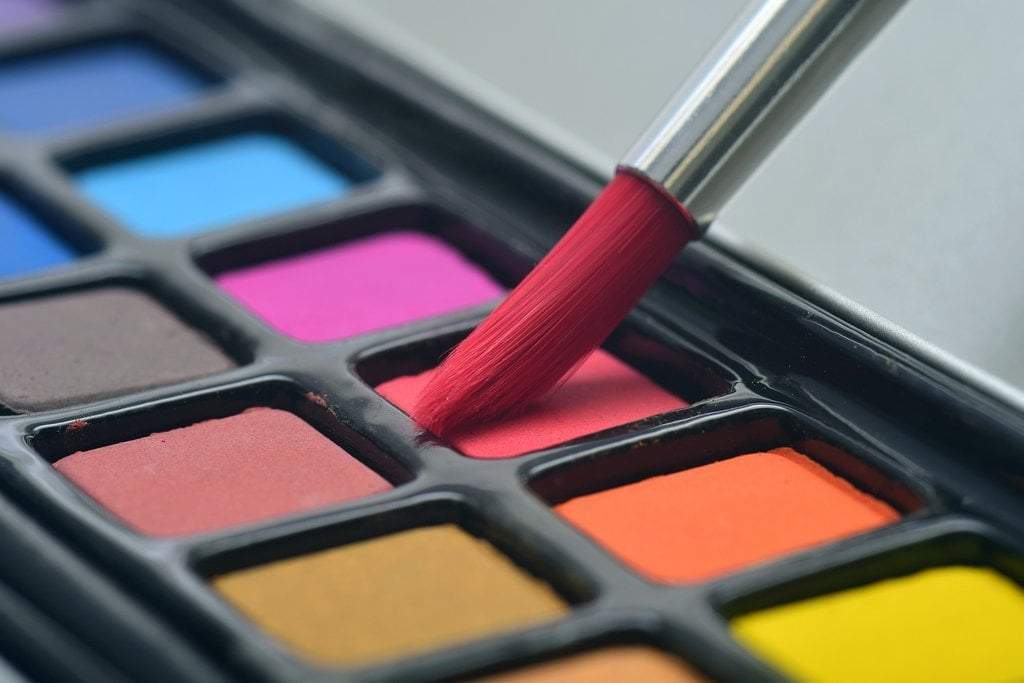 10 Dreamy Color Combos to Try in 2017
2017 is sure to be full of fresh new trends and revivals of old classics. From simple and muted classic tones, to bold pops of color and contrasting combinations – here are ten great combinations to try in your home for 2017. 
1. YELLOW AND GRAY
This simple and exceptionally chic color combo would be easy to mimic in your home. Using bold yellows and soft grays, you can add a splash of sophistication to any room. Source: Walmart
2. GREY, COPPER, AND BLUSH
This trendy blend of gray, copper, and blush was found on WileyValentine.com. Together, the muted grays and soft blush are offset by just a dash of copper edge. Ideal for a simple and minimalist bedroom. We definitely see the copper and blush combination being popular in 2017.
This bold and lively color combo could be used with many different shades of blue or orange. Muted colors accented with bold colors is definitely going to be a popular design scheme this year. Here, the oranges serve as a simple accent to an otherwise monochromatic color scheme, but it can really make the room pop. Source: HGTV.com
This neutral and yet soft colorful blend is charming and elegant. As seen here, a gentle touch of contrasting color added to a simple blue wall with pillows and bedding elements makes a statement. Source: nyde.co.uk
This modern take on a classic style of contrasting golds with soft greens is soon to be a smash hit in 2017. This gorgeous sea glass green will add a beautiful modern vibe to an otherwise antique inspired space. Source: YourStyleInspired.com
Grey accented with soft or bold colors will definitely make a stand in 2017. This beautifully simple combination of baby blue with grey is oozing with serenity. This blend would work well in a minimalist, classic, or modern design theme. Source: thecreativityexchange.com
Somewhere between high luxury and artful quirk lies this peaceful color scheme. Accented with a dash of neutral tones, lavender is contrasted with white in varying degrees in the pattern of the pillow and other tones. Just gorgeous! Source: immyandindi.com.au
8. PEACOCK BLUE, BLUSH, AND GREY
This mixture of three trendy colors for 2017 is simple yet stunning. Accented by bold wall art, the grey sofa and throw pillows are elegant but still have that cozy and whimsical feel. Source:  immyandindi.com.au
9. GOLD, PINK, AND SOFT ORANGE
These well paired tones are neutral but with just enough color to still be bold. Combining three popular colors for this year creates a beautifully chic and drastic contrast. Source: urbanoutfitters.com
10. PURPLE AND GREEN
We've seen plenty of soft and neutral tones accented with bold ones, but this gorgeous combination sets two bold colors in perfect harmony. Reminiscent of royal palaces but modern enough to pull off in 2017, these beautiful colors would add elegance and class to any space. Source: verawedding.net