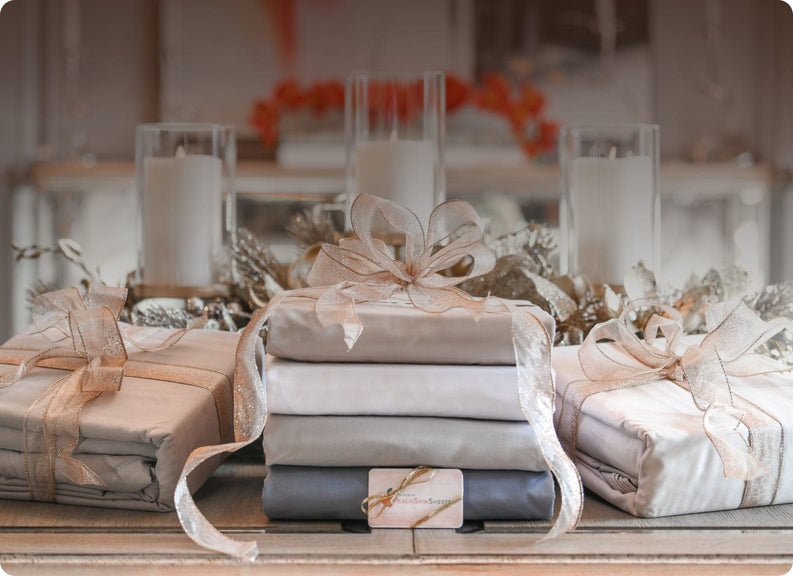 Holiday Sale is Here!
$75/$95 Sheet Sets
PLUS Free $50 Gifts with Every Set* and/or Robe Purchased, Plus FREE Shipping* On All Orders!
USE CODE: MERRY












"Fight off overheating while enveloping yourself in soft comfort with this set from PeachSkinSheets."
Forbes
Read All Press

"These cooling sheets feel luxe and buttery and really do regulate body temperature if you run hot."
NewBeauty
Read All Press

"PeachSkinSheets earned a perfect score when rated for softness and comfort."
Good Housekeeping
Read All Press
THE ORIGINAL, ONE AND ONLY AUTHENTIC BEST SHEETS EVER
Ultra-soft bedding that keeps warm
sleepers cool and cool sleepers cozy

Softest Sheets Ever
Our affordable luxury bedding is made from an ultra-soft SMART fabric with a brushed PeachSkin finish for a 1500 thread count level of softness

Bedding for All
Perfect for sensitive skin, allergies and pets, PeachSkinSheets come in 32 colors so there's a match for every bedroom

Manage Night Sweats
The moisture-wicking performance fabric allows hot sleepers stay cool and cool sleepers stay cozy so you can get your best night's sleep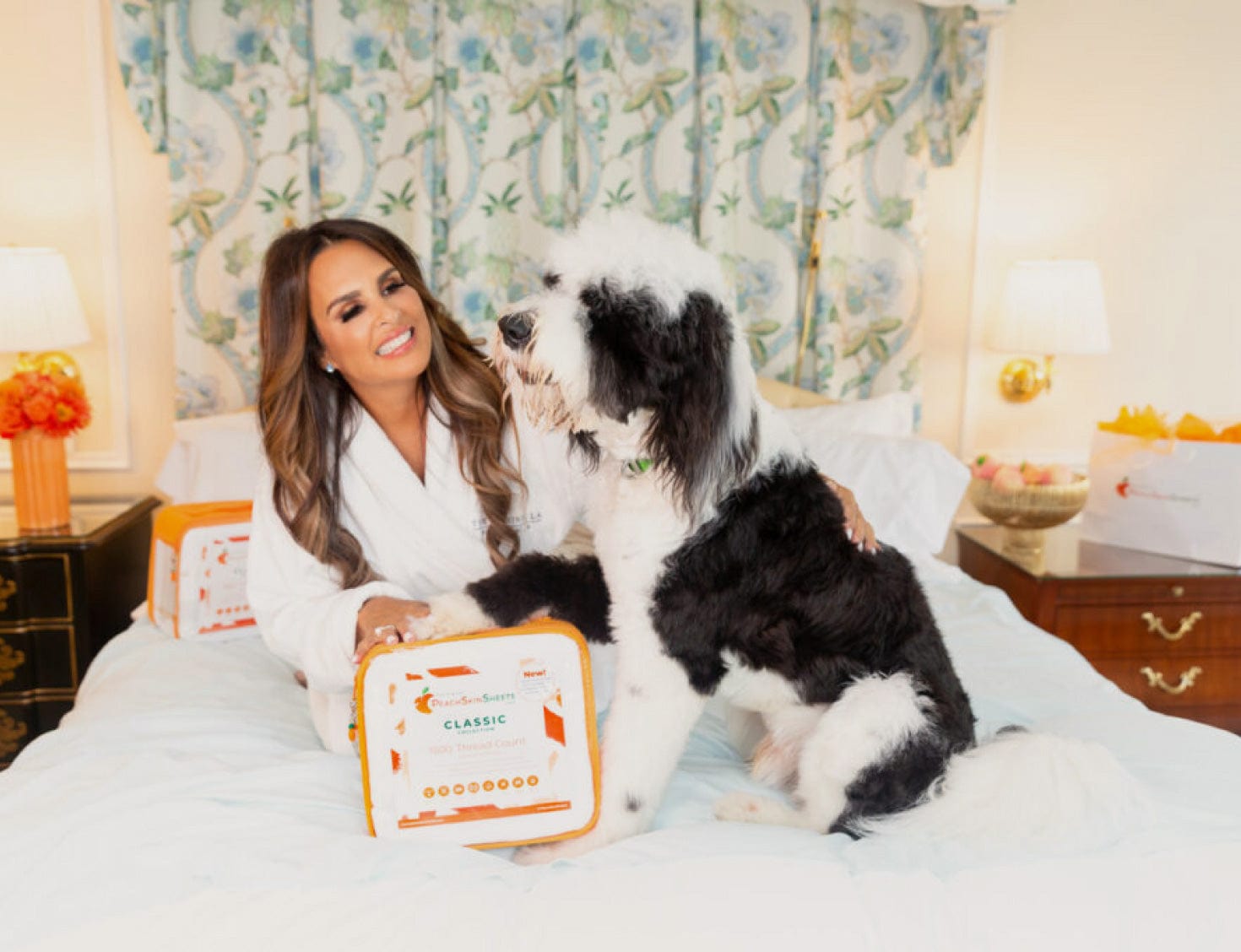 ABOUT US
The Power of the peach
Karen Levine created PeachSkinSheets out of her own need for a product that didn't exist: comfortable, breathable affordable sheets
Learn more about us
Get Featured with PeachSkinSheets
Tag us to feature your bedding style or insta-worthy pet!