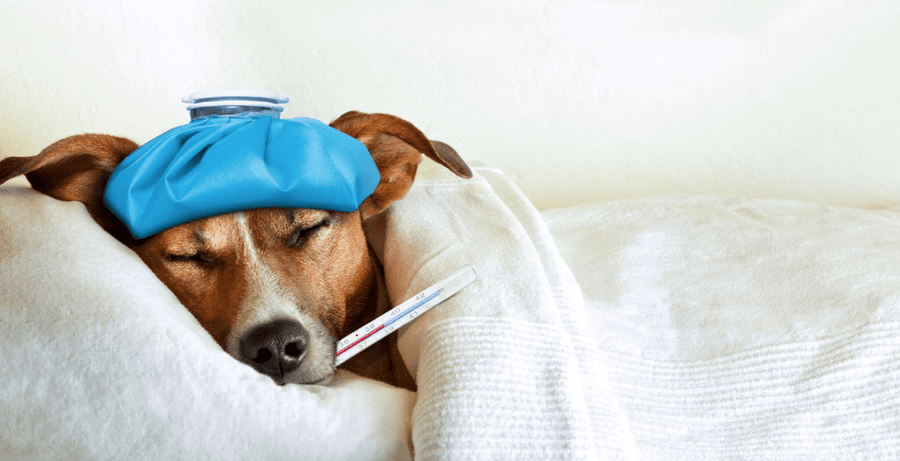 Allergy Season Tips and Tricks for Getting Better Sleep
Many of us expect to have allergy symptoms during certain times of the year, including a runny nose, watery eyes and sneezing. Seasonal allergies may only be a mild inconvenience for most sufferers, but it can be life altering in some cases. Getting your symptoms under control may be the most important goal in your life right now if your allergies are particularly severe.
Your bed and bedding can have a dramatic effect on your allergy symptoms, since you spend at least one third of your life in your bedroom. These tips for getting better sleep during your allergy season generally involve cleaning your bedding properly or replacing it:
ALLERGY FRIENDLY MATTRESSES
Many mattresses today are made from hypoallergenic fabrics, which is a term that requires some explanation. The construction of the fabric can be as important in minimizing allergy symptoms as the fabric itself. The fabric in hypoallergenic mattresses is woven more tightly to prevent dust mites and other allergens from working their way inside the mattresses, where they can't be removed by ordinary cleaning. 
Hypoallergenic mattresses also have other features that are designed to minimize the interior spaces that can harbor allergens, molds and mildews. Traditional mattresses contain many inner springs to support you in any position while you're sleeping, but this design results in many open spaces. The best mattresses for minimizing allergic symptoms are made of solid memory foam or natural latex, which provide similar bounce to an inner spring mattress without the open spaces. When choosing a mattress, bear in mind that natural latex is also an allergen for many people, so stick with a mattress made of memory foam if you have a latex allergy.
Other types of bedding, such as pillow covers and quilted tops, have loose padding that also creates open interior spaces. These items need to be vacuumed regularly to ensure allergens don't penetrate their outside covering. 
HYPOALLERGENIC BEDDING

Choosing bedding that is hypoallergenic is an important step toward relieving your allergies this season. Look for bedding that is specifically created to go easy on your nasal passages to most efficiently fight allergies in the bedroom.
Your choice of pillow case is particularly important, since pillows are closer to your mouth and nose when you sleep than any other form of bedding. The looseness of the fabric also makes pillow cases a likely location for accumulated allergens, which is why it's so important to vacuum and wash them regularly with the other bedding. That being said, buying hypoallergenic bedsheets, pillows and duvets from the get-go is the most important first step toward protecting you from these allergens.
Wash your hypoallergenic bedding once a week to minimize the presence of allergens. The detergent should be hypoallergenic as well (if possible), which typically means it doesn't contain fragrances or dyes. However, some hypoallergenic detergents contain these types of ingredients that are specifically made for allergy sufferers.
If you go hypoallergenic when choosing your bedding and maintain it throughout the season, your sleep is more likely to be peaceful and uninterrupted by sniffles and sneezes.

GENERAL BEDDING TIPS
Getting rid of dust mites in bedding should be a top priority, but it's especially important if you have allergies since they're a very common allergen. They're most likely to inhabit areas that aren't typically dusted regularly, such as bedding creases. Carpets and rugs in the bedroom also need to be vacuumed more often if you have allergies. Wear a mask when doing so to avoid inhaling dust that could make your allergy symptoms worse.
Dust mites can be the cause of great discomfort this season if you have allergies. That's why, when choosing bedsheets, anti-microbial fabric is a must. This fabric prevents dust and pollen from adhering to your bedding, as both can severely aggravate allergies and skin sensitivities as you sleep. 

Heavy drapes and mini-blinds are also natural dust collectors, so you need to use roller shades or washable curtains in the bedroom. These alternatives don't attract dust nearly as readily and are easier to clean. You should also clean your windows and window frames more often to remove dust and mildew.
Install a dehumidifier in your bedroom to remove moisture from the air, which can harbor allergens such as pollen and mold. You should also keep the temperature in your bedroom below 77 degrees Fahrenheit to minimize the population of dust mites and other organisms that cause allergies.

ALLERGIES AND YOUR SLEEP
You probably already know how much your allergies can disrupt your sleep schedule. However, you may not be aware of the importance of cleaning your bedding more frequently and thoroughly than people without allergies. Choosing the right bedding material is also essential for improving the quality of your sleep. Bedding material is not only important for reducing your symptoms, but it can also help reduce the skin irritation that frequently accompanies an allergic reaction. You should also see a specialist in allergies to identify your specific allergens, as these can vary greatly.
PeachSkinSheets help you sleep better, especially if you suffer from allergies. These sheets that stay cool are made of moisture-wicking materials and are available in a variety of colors. They're also anti-microbial, so they protect you from dust mites and bacteria while you're sleeping!
LEARN MORE
Related Articles
How Often Should I Change and Wash My Pillowcase?
We're going to outline why it's important to prioritize clean pillowcases and answer that burning question - how often should you change out your pillowcases? Hint: it's more often than you might think.
Try the best bedding for night sweats
Order a free swatch and feel the difference for yourself.
SHOP HERE

GET THE LATEST UPDATES
Let's be friends