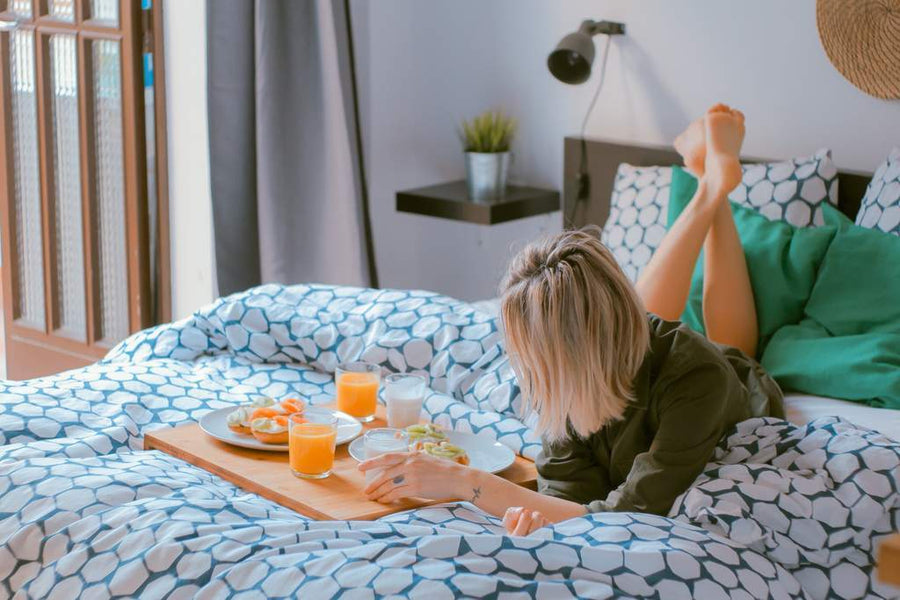 Chic Dorm Room Bedding for Your Graduate
College can be an exciting time for your child. For many, it's their first time living away from home. One of the perks of having a dorm room is getting to decorate. Your graduate can decorate, organize, and create a space that's all their own. Choosing the right bedding can add personality and flair to their dorm room. This guide will help you to navigate buying the right bedding to help get your graduate ready for a great term.
BEAT THE RUSH
You're bound to find good deals after school starts since stores tend to have their sales during Labor Day weekend. While you may save some cash, you are likely to find empty shelves and fewer options to choose from. Some of the more popular designs, sizes, and brands may be out of stock if you wait until the rush of sales from the holiday weekend. Try window shopping during late spring and early summer to get some ideas before you buy. You might be able to find some good coupons during the summer and save a little money. This way you'll score on both a good deal and a happy student.
KNOW WHAT SIZE THEY'LL NEED
You'll want to be sure to check with the university before buying bedding. Not all colleges provide standard twin size beds. Many universities furnish XL twin beds to accommodate a diverse student population, so it's a good idea to wait until you receive information from the school so you don't end up with the wrong size.
BUY EXTRA
Let's face it. College life is a busy life, and your student may not have the time to do laundry as often as is needed. They'll most likely be using a shared laundry facility and may even have scheduled days to use the washing machines. If you can buy at least two bedding sets so they'll always have a fresh bed to sleep in between washes.
THINK COMFORT
Aside from the fact that your graduate will be living away from home, they'll also be sleeping on a bed that's notoriously known for being uncomfortable. It might be a good idea to provide them with a mattress pad to give them a cozy place to rest, relax, and sleep. High-quality sheets that are soft and easy to care for are a must. Sheets like PeachSkinSheets come in gorgeous colors and are incredibly soft and durable.
CHECK THE LIST -- TWICE
Most universities will provide a list of what students need to bring with them. As far as bedding goes, a standard bedding set will probably be the way to go. This would include a fitted sheet, a flat sheet, a comforter, and pillowcases. Don't forget to have them bring along a couple of their own comfortable pillows!
Sending your child off to college can be bittersweet. Their time at home probably passed you by in the blink of an eye. You can help them set up their dorm in a way that reminds them of home-away-from-home by creating a comfortable and personalized space with a fresh new set of sheets. 
PeachSkinSheets are made from athletic grade performance fabric and are breathable and lightweight. The advanced poly microfibers breathe like workout clothes to keep you cool all night. A bonus: they come in many beautiful colors. Check them out today! 
LEARN MORE
Related Articles
How Often Should I Change and Wash My Pillowcase?
We're going to outline why it's important to prioritize clean pillowcases and answer that burning question - how often should you change out your pillowcases? Hint: it's more often than you might think.
Try the best bedding for night sweats
Order a free swatch and feel the difference for yourself.
SHOP HERE

GET THE LATEST UPDATES
Let's be friends