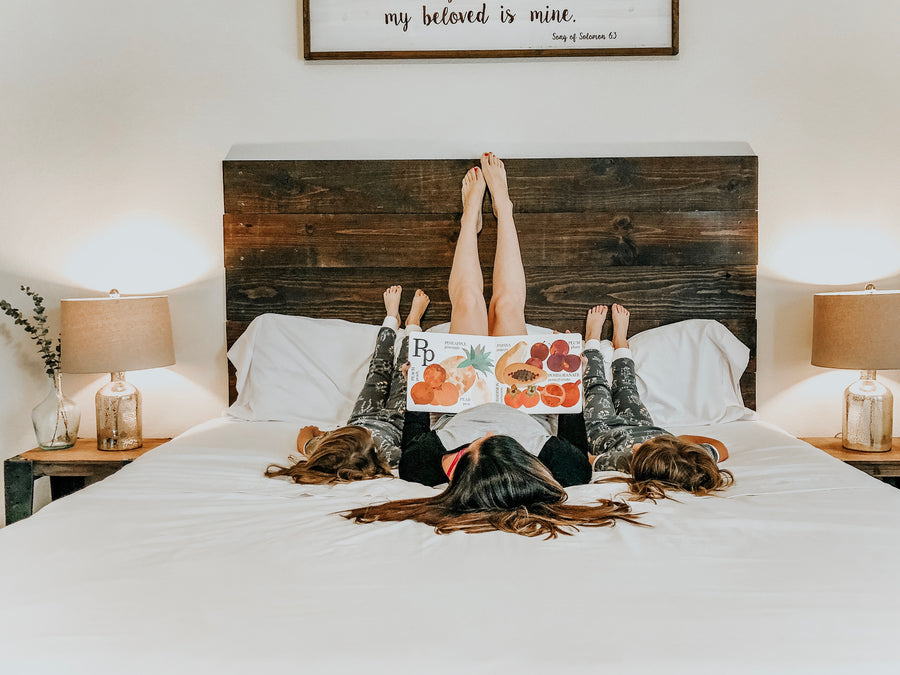 How to Stay Healthy During a Pandemic Outbreak
It goes without saying that these are some uncertain times we're living in. With social distancing fully in place for many people across the globe, there's a lot of concern about the best ways to stay healthy during a pandemic outbreak. We wanted to take this time to talk about some best practices that you can incorporate into your life to help usher in the healthiest possible outcome.
The CDC recommends a few basic precautions, including:
Washing your hands for at least 20 seconds at a time at regular intervals throughout the day, particularly after you sneeze, cough, or blow your nose. You should also always wash your hands before eating and after you use the restroom.
Avoiding touching your hands to your face because viral droplets can spread through the mucous membranes in your nose, eyes, and mouth.
Distancing yourself from other people, particularly those who are sick.
Staying home to avoid finding yourself in crowded places.
Covering your nose and mouth with a tissue or your elbow when you have to sneeze or cough.
Wearing a facemask if you're sick to avoid transmitting illness to others.
Cleaning and disinfecting surfaces regularly to kill the germs and bacteria that can cause you to become sick.
Obviously, these are all great measures to take in preventing the spread of viruses and minimizing the effects of a pandemic outbreak. There are a few other tips we think people should consider to ensure their bodies are as strong and healthy as possible.
1. Get a Good Night's Sleep
While a household cold is certainly quite different from a pandemic, it's important to note that research shows people can better battle colds when they get at least seven hours of sleep per night. That's good news for people who are currently hunkering down in their homes because it means they might be able to boost their immune systems by getting the kind of sleep they otherwise might not be getting.
The viruses that cause the common cold hang out in the same places as viruses that cause other diseases — doorknobs, hard surfaces, elevator buttons, and office equipment, to name a few. According to NPR, adults who average five or six hours of sleep per night are four times more likely to get sick than people who sleep for longer periods of time. This is because during sleep, the body resets and goes into repair mode to reduce stress, and that stress causes inflammation and other health issues.
2. Be Comfortable
This isn't the time to be uncomfortable, especially if you'll be homebound for unknown days or weeks to come. It's important to have clothing and bedding that keeps you comfortable. If you have uncomfortable sheets, you're not going to sleep very well (see our point above). Avoid fabrics that causes itchiness, doesn't wick moisture away, or clings to your skin — that goes for both clothing and bedsheets. Instead, opt for material that breathes and doesn't allow moisture to hang out on your skin.

3. Stay Sanitary
Wiping down hard surfaces is certainly important, but you don't want to forget about the soft surfaces in your life. When it comes to bedding and clothing, make sure you're washing your fabrics regularly, particularly if you're sick. You don't want to lay down in a bed of your own bacteria when you're feeling bad; that can only perpetuate the problem. Instead, opt for regular cleanings that will remove the bad bacteria that can recycle in your system.
PeachSkinSheets wash and dry very quickly, which means you can remove your sheets, get them clean, and put them back on your bed in the matter of a quick laundry cycle. You don't have to worry about dealing with a long delay when you're ready to get back into bed; simply set the wash cycle, stick your sheets in the dryer, and get ready for another restful night of sleep on your clean bedding.

4. Stay Hydrated
Your body needs lots of water to flush out toxins and keep the bad things from invading the spaces that can make you sick. In this uncertain time, it's more important than ever to stay hydrated so your body has the liquids it needs to protect you against unwanted invaders.

Stay Healthy: Sleep, Be Comfortable, Be Clean!
During this time of uncertainty, there are some things you can control. It's important that you get enough sleep, that you keep your home clean, and that you're comfortable.
Starting at $75, PeachSkinSheets are an affordable fix to your current sleep problems. Plus, we ship quickly – so you don't have to wait too long to start sleeping better. Our SMART Fabric offers the latest in high-performance sleep technology textiles, beating $300 organic cotton sheets by miles. That's because we created a fabric that's temperature controlled, which is something those expensive sheets simply can't say. Not only that, but our sheets are incredibly lightweight and breathable, wicking moisture away, rather than absorbing it and keeping you wet like cotton does. Plus, our sateen-like fabric offers you non-slip softness that wraps your body in luxurious sheets that won't slide off the bed.
Can super-expensive cotton sheets tell you they're hypoallergenic or that they offer anti-microbial properties? Can they guarantee stain resistance and promise to protect against pet hair? Sure, you might find a set of bedding that offers some of these properties, but PeachSkinSheets gives you all this and more.


LEARN MORE
Related Articles
How Often Should I Change and Wash My Pillowcase?
We're going to outline why it's important to prioritize clean pillowcases and answer that burning question - how often should you change out your pillowcases? Hint: it's more often than you might think.
Try the best bedding for night sweats
Order a free swatch and feel the difference for yourself.
SHOP HERE

GET THE LATEST UPDATES
Let's be friends