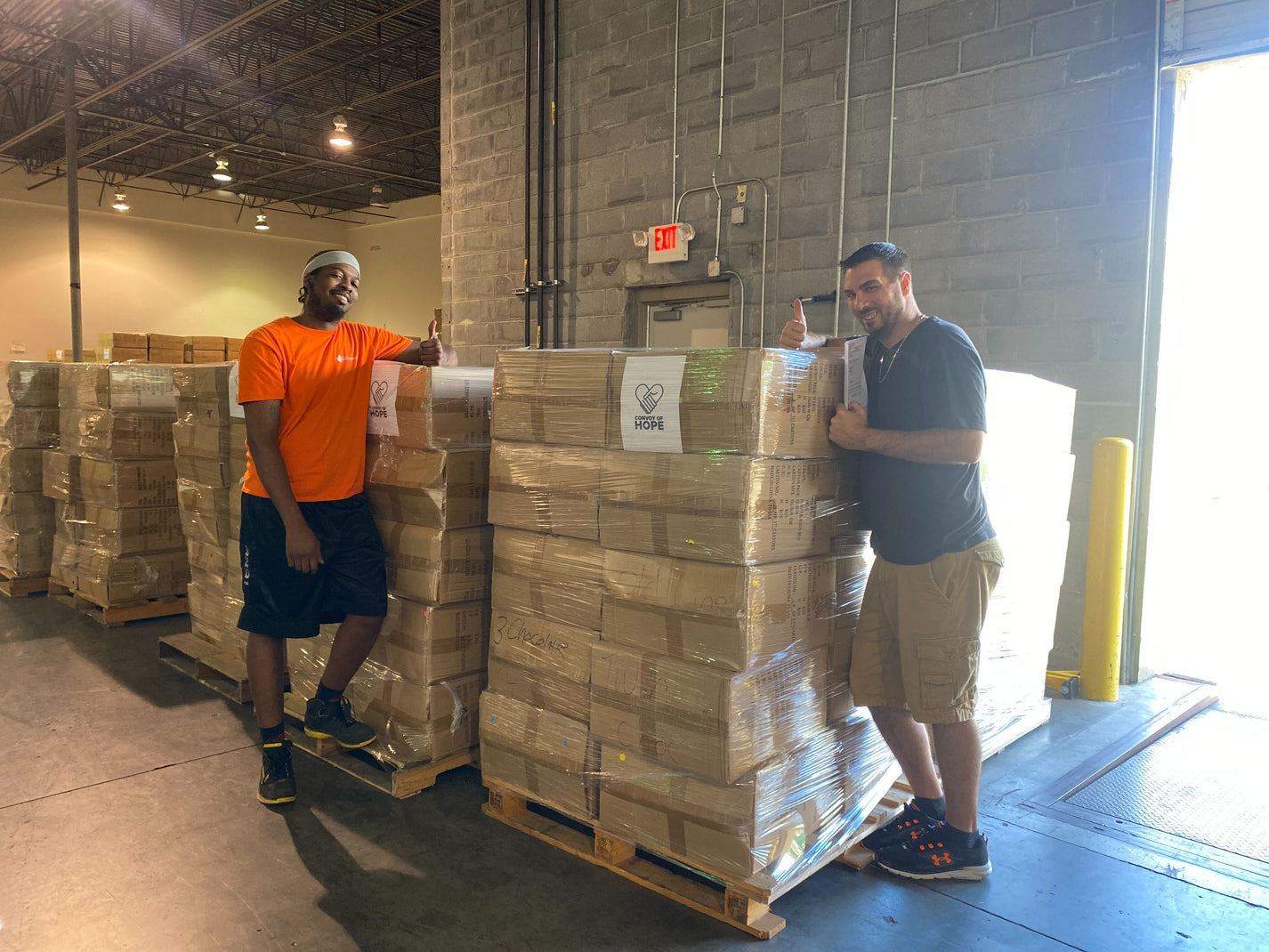 PeachSkinSheets Donates Thousands Of Sheets To Displaced Ukrainians
The PeachSkinSheets team worked with Convoy of Hope to deliver 8,000 sets of sheets and 1,000 sheet separates to displaced Ukrainians. 
PeachSkinSheets is a company rooted in comfort. We believe a good night's sleep is not only fundamental to health and happiness, but is also a universal right. This is something deeply woven into the fabric of our brand. It's why, in October of 2021, we also donated 12,000 sets of sheets to relief efforts both in Afghanistan and in the aftermath of Hurricane Ida.
Though we know sheets are not the first thing you might think of when it comes to donation, we also know that sheets and duvet covers are basic necessities that we often take for granted. Sheets are what we live and breathe, and that's why we have made it our mission to give back and provide comfort to those in current need.
Karen Levine, founder of PeachSkinSheets, expresses: "Our hearts go out to the millions of Ukrainian displaced Ukrainian refugees who have lost everything, many including hope. As the conflict continues, we want to be a source of support for those in need."
In that vein, we recently donated thousands of sheet sets to Convoy of Hope, with the hope of providing comfort to those who need it most. Since the beginning of the Ukraine-Russia War, millions of Ukrainians have left everything behind to seek shelter. Convoy of Hope, a Missouri-based non-profit, is committed to delivering critical supplies to Ukrainian refugees. They have provided food, water, hygienic supplies, and more to hundreds of thousands of Ukrainians in need.
Visit convoyofhope.org to join the movement and help ensure that all Ukrainians have access to the supplies they need for not only comfort, but also survival.