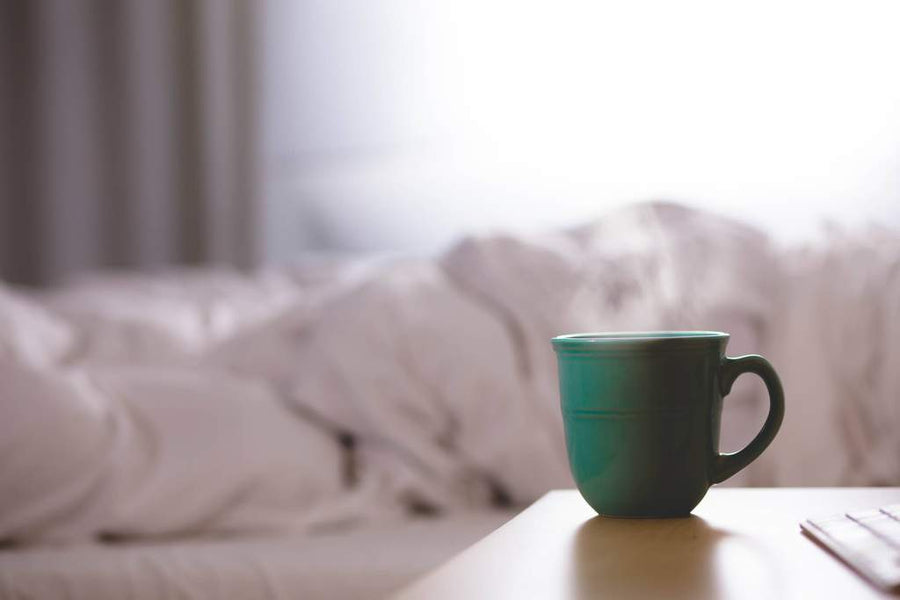 Simple Guide to Choosing the Most Comfortable Bedsheets
Unlike a sweater that you can take off at the end of the day, once you choose a set of bedsheets, you'll be sleeping in them every night! With that in mind, it's important to find something you're both happy and comfortable with in the long-run, and PeachSkinSheets is here to help.
To make sure that your next set of bedsheets are perfect in every way, here are some helpful things for you to consider:
FABRIC
For the most part, cotton serves as the top sheet fabric among sleepers because of its breathability and resilience, but all materials—cotton, hybrid blends, linen, satin, etc.—have their ups and downs.
Cotton:

 

Premium cotton bedsheets like Egyptian, Pima, or Sea Island can be highly priced, whereas cheaper cottons have the potential to be poorly manufactured and blended with lots of other materials. On the plus side, it adjusts easily to different environments, but tends to shrink or pill over time.
Hybrid Blends:

 

Made mostly of cotton mixed with bamboo, polyester, or rayon, hybrid blends have the potential of being harmful for the environment due to unstable manufacturing processes. However, bamboo is naturally antimicrobial, and moisture consuming.
Linen:

 

Great for keeping cool at night, linen can expel excess body heat, but it is difficult to manage and maintain (easily wrinkles).
Satin:

 

It may feel luxurious at first, but over time, satin can greatly heat up the body and be uncomfortably pricey.
To combat the fabric fight, purchase a set of PeachSkinSheets that are more breathable than cotton and are completely anti-pilling. They also contain anti-microbial properties to prevent dust and pollen from sticking to the fabric and irritating allergies or skin conditions.
THREAD COUNT
This refers to the number of threads in 1 square inch of material. Overall, you would think that a higher thread count equates to softer sheets, but that's not entirely true. As a rule of thumb, purchasing a lower thread-count sheet comprised of softer, higher quality fabrics will have a better feel than a higher thread-count sheet of lower-quality materials. Bedsheets with a higher thread-count can be way more expensive, too, and sadly, the increased price doesn't really make a huge difference in terms of comfort. If you're having a hard time deciphering which thread-count is best for you, remember that our PeachSkinSheets contain a reversible brushed finish on both sides for an amazing 1500 thread count level of luxurious softness.
WEAVE
Lastly, choosing quality bedsheets boils down to the type of weave you think is the most satisfying. To make things easy for you, there are only two kinds of weaves to choose from: Percale or Sateen. Essentially, neither one is better than the other, which means that this final step is pure preference. If you enjoy a smooth, luxurious sheet, then sateen is your best bet. On the other hand, if something fresher and firmer suits you, then percale will be your winner. In any case, PeachSkinSheets offers an anti-slip, non-sateen finish, which means total softness without compromising on durability.
When in doubt, it's always a good idea to do your research when it comes to buying bedsheets. To make things easier for you, PeachSkinSheets has an incredible swatch feature that allows you to order numerous swatches in a variety of colors so that you know exactly what to buy when the time comes.
written by Chase Maser, Co-Contributor
LEARN MORE
Related Articles
How Often Should I Change and Wash My Pillowcase?
We're going to outline why it's important to prioritize clean pillowcases and answer that burning question - how often should you change out your pillowcases? Hint: it's more often than you might think.
Try the best bedding for night sweats
Order a free swatch and feel the difference for yourself.
SHOP HERE

GET THE LATEST UPDATES
Let's be friends