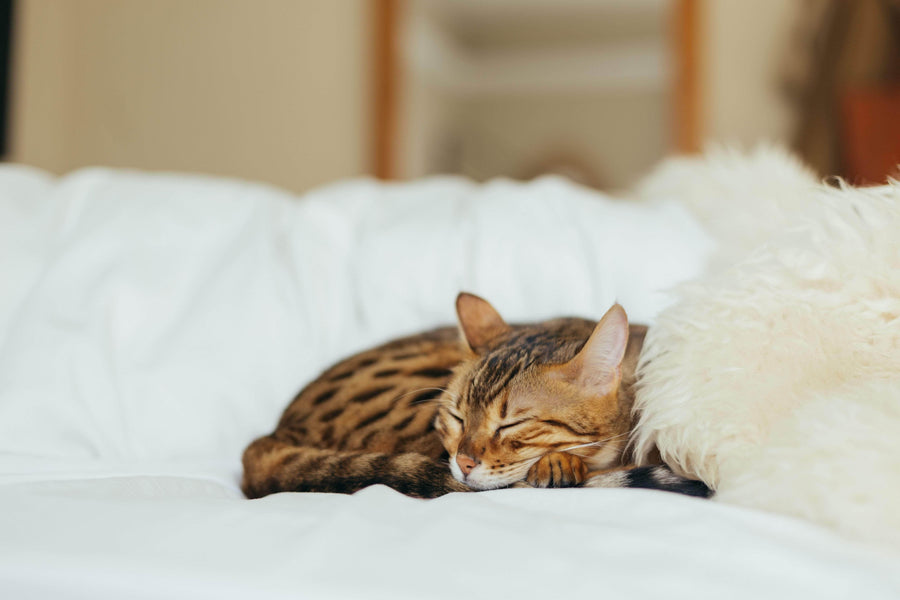 The Spruce Loves PeachSkinSheets!
At The Spruce, a website dedicated to home design ideas, how-tos and more, editors are tasked with independently researching, testing and recommending top products. We know both consumers and editors have a large pool to choose from when it comes to bedding...which is why we were so excited to see a recent five star review of PeachSkinSheets!
The Spruce highlighted the following favorite aspects of PeachSkinSheets:
Our fair prices
Our large number of color options (19!)
Our unique softness out of the package
Our breathable, moisture-wicking SMART Fabric
While #PeachSkinSheets sheets won't change your body chemistry to completely stop nighttime sweats, they do manage perspiration through moisture wicking and temperature regulation to keep you cooler and drier.
As the article's "Bottom Line," The Spruce notes: "Everyone will love how cozy these sheets are, but night sweaters especially will appreciate how The Original PeachSkinSheets Breathable Sheet Set keeps them dry all night long." 
Read the article here:
https://www.thespruce.com/peachskinsheets-breathable-sheet-set-review-4686944
In celebration of this review, we're also doing a 10% off sale from June 25 - June 30 with code THESPRUCE. Shop now!*
*(Cant be combined with other offers).
LEARN MORE
Related Articles
How Often Should I Change and Wash My Pillowcase?
We're going to outline why it's important to prioritize clean pillowcases and answer that burning question - how often should you change out your pillowcases? Hint: it's more often than you might think.
Try the best bedding for night sweats
Order a free swatch and feel the difference for yourself.
SHOP HERE

GET THE LATEST UPDATES
Let's be friends