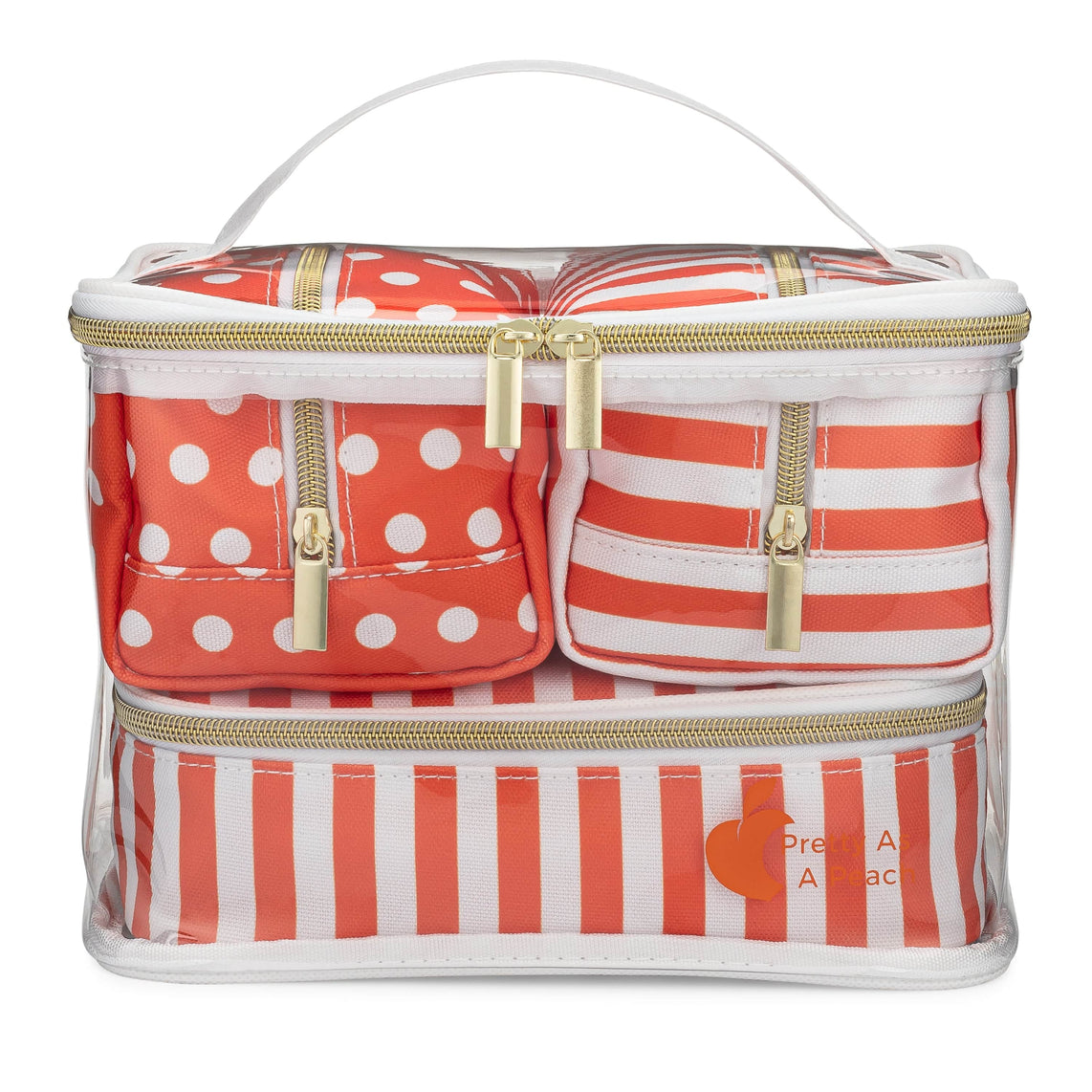 Pretty As A Peach 4-in-1 Train Case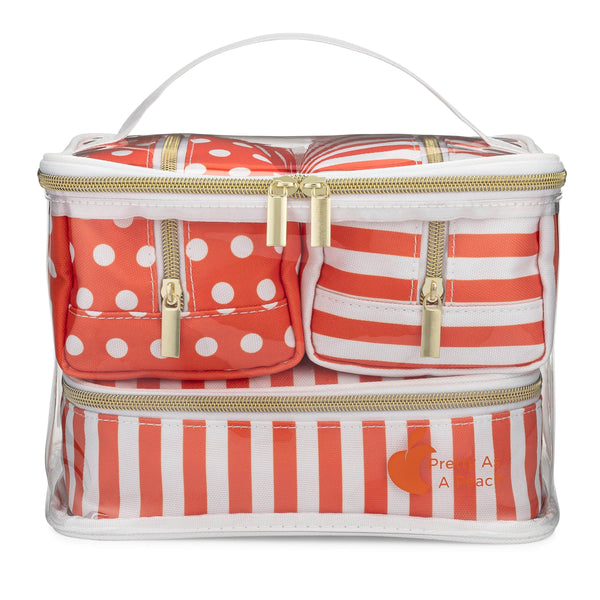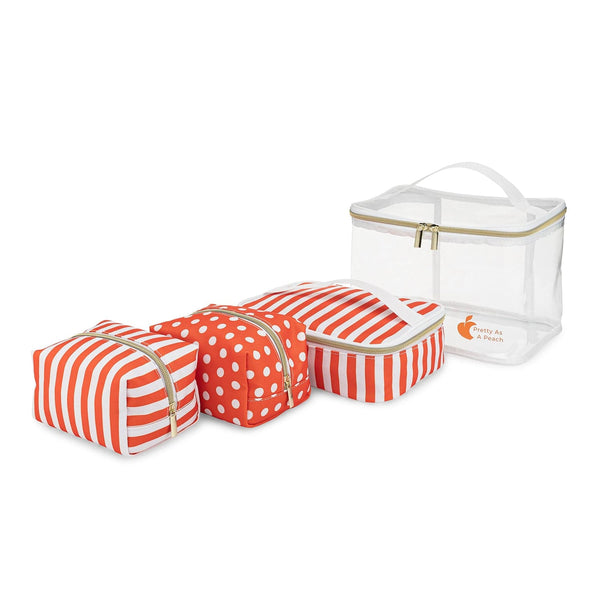 Gift Price Displayed as Zero on Final Checkout Page!

FREE GIFT TODAY With EACH Sheet Set, Duvet Cover Set and/or Comforter Set Using Code NEWBAG 
NOTE: PROMOTIONS/PROMOTIONAL CODES CANNOT BE COMBINED
One Qualifying item = 1 Bag; Two Qualifying Items = 2 Bags, Three Qualifying Items = 3 Bags, etc.  
The perfect vanity case to keep everything organized at home and on the go!
Both interior pouches fit: All makeup essentials
Bottom rectangular case fits: Shower, makeup brushes and hair items
Large clear outer bag fits: Full size jars, bottles, body products
Zip closures on all
Clear outer bag: 9.25"L x 7"D x 6.5"H
Interior pouches: 6.5"L x 4.5"D x 4"H
Bottom rectangular case: 8.5"L x 6.25"D x 2.5"H


"What happens to my free gift if I want to return the "required purchase item" for refund?"
In order to receive a refund for the "required purchase item," in addition to returning the "required purchase item," you must also return all free accompanying "bonus" items. This requirement was instituted to avoid potential abuse of our return policy by customers only wishing to obtain the free accompanying "bonus" item. If items are returned for a refund without the gift, PeachSkinSheets reserves the right to prorate the refund in accordance with the value of the gift(s). In the event of an exchange, you can of course keep the gift!
X
Double check your sizing
NOTE: This XL set is designed to fit standard dorm/youth/bunk mattresses,
not XL twin pillow top or XL twin
thick memory foam mattresses as found in a split-king bed.
Added to Cart!
0
products in your cart for
$0.00
Email When Size Available
Register your email address below to receive an email as soon as this size becomes available again.
---
We'll notify you when this product is back in stock! Your email address is not shared with anyone else.
Everyone
loves

their PeachSkinSheets®

These sheets are the best sheets I've ever purchased, by far. Thank you for making this product available to everyone.

- Trudy J.

I will never buy another brand of sheets again! Hands down the best sheets I've ever had.

- Scarlett S.

I struggled to find sheets that stay cool throughout the night and these absolutely do that! Best sleep in such a long time!

- Angeline A.

My order was perfect. Quick shipping, and the sheets are soft and cool! We will never sleep on anything else!

- Leah K.