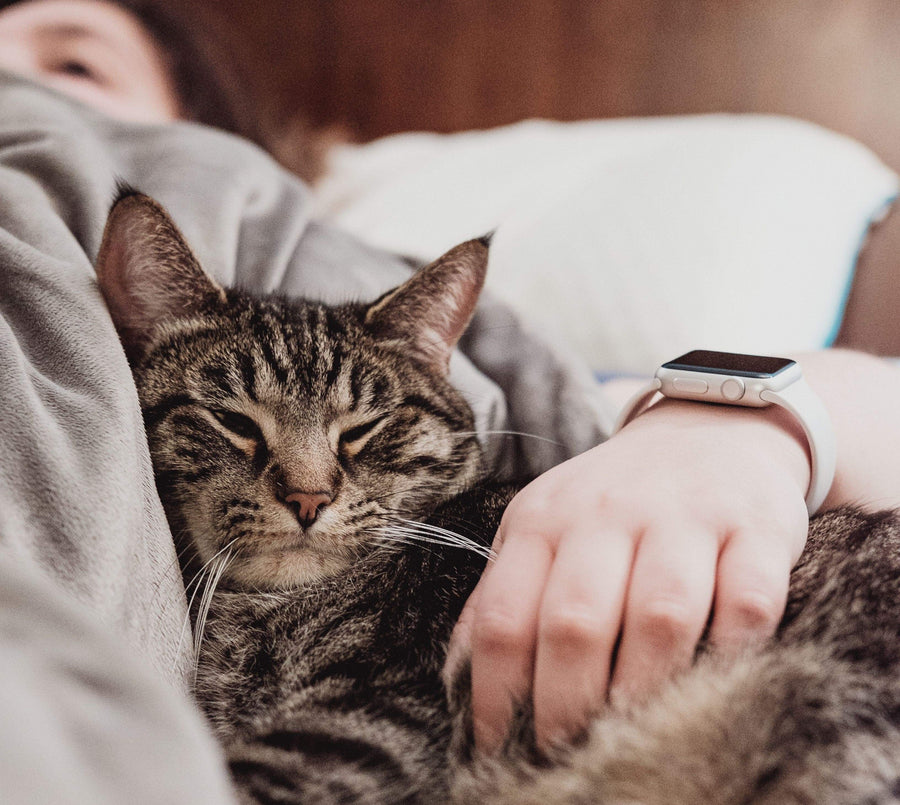 Flat Sheets: Why Are They Important?
As you consider and purchase your next set of bedsheets, you may find yourself wondering, "What's the point of a flat sheet?" Flat sheets are ubiquitous - from king flat sheets to twin flat sheets in dorm rooms across the country. But the question remains: Is a flat sheet really important?
About the Flat Sheet
First, what exactly is a flat sheet? The fitted sheet is the sheet that's used to cover your mattress. It uses deep pockets and elastic to make sure it stays snug on your bed. The flat sheet, sometimes simply referred to as a top sheet, goes on top of the fitted sheet. When you make your bed, it's used between your body and your duvet cover or blanket.
Why Some People Aren't Using a Flat Sheet
Why are a lot of people, particularly among the younger generation, skipping the flat sheets these days? They cite several different reasons, including:
Additional Work – Some people don't want to use a flat sheet because it's another item they need to wash. Just remember: If you don't use a flat sheet and you're using a duvet, you're going to need to clean that duvet cover weekly, too. So it's not really saving you work to skip that top sheet.
Getting Tangled at Night – Others claim that they constantly get tangled up in their top sheet at night and they prefer sleeping with only a duvet because it's heavier and less likely to get twisted.
Being Too Hot – Still others claim that they get too hot if they have both the flat sheet and a duvet.
Benefits of Using a Flat Sheet
Even though some may be skipping the flat sheet, there are actually numerous vital benefits to putting a flat sheet on your bed. A few of those benefits include:
Keeping Your Duvet Cover, Comforter, or Blanket from Getting Soiled – The top sheet acts as a buffer between your skin and your duvet, comforter, or blanket. They're meant to keep your heavy blankets, comforter, or duvet from getting dirty since these items are larger and can be more expensive or more difficult to clean. If you're using a comforter or quilt that doesn't have a cover, it's definitely a lot better to use a flat sheet, so you don't need to wash those heavy items as often.
Less Wear and Tear on Blankets or Duvets – Sheets are designed to be washed regularly. They're made to stand up to routine washing. However, blankets, duvets, and comforters are not. If you have to clean them all the time, they'll wear out faster. Using a flat sheet that is designed to be washed regularly can keep you from needing to invest in new bedding as often.
Aids with Temperature Control – Another benefit of using a top sheet is its ability to help out with temperature control. Sometimes during the spring or summer months, you don't want a heavy blanket on you, but you do want to cover up with something. The flat sheet is the perfect option, and it makes it easier to adjust to your desired temperature without making a big adjustment to your bedding.
Flat Sheets are Easy to Put On – Even if you don't love dealing with the flat sheet on your bed, it's a whole lot easier than having to stuff your duvet into its cover all the time.
Should You Buy Flat Sheet Separates?
Not all sheets come with a flat sheet and a fitted sheet together. Sometimes they are sold separately. One of the reasons that some people like buying flat sheet separates is to go with a larger top sheet. For example, some people like to put a queen flat sheet on a full-size bed, and others like putting a king flat sheet on a queen bed. This works perfectly for couples who may like to hog the sheet from time to time.
The PeachSkinSheets Difference
The flat sheet is definitely essential, and if you're looking for a flat sheet that won't make you hot at night, PeachSkinSheets are the perfect option. PeachSkinSheets are made from SMART fabric that's lightweight and breathable, to keep you comfortable throughout the night. The best part, even if your partner is a hot sleeper, these sheets keep warm sleepers cool and cool sleepers cozy.
Ready to try a flat sheet or a sheet set that includes a flat sheet? Choose them in a fabric that keeps you comfortable all night long – try PeachSkinSheets today!


LEARN MORE
Related Articles
How Often Should I Change and Wash My Pillowcase?
We're going to outline why it's important to prioritize clean pillowcases and answer that burning question - how often should you change out your pillowcases? Hint: it's more often than you might think.
Try the best bedding for night sweats
Order a free swatch and feel the difference for yourself.
SHOP HERE

GET THE LATEST UPDATES
Let's be friends