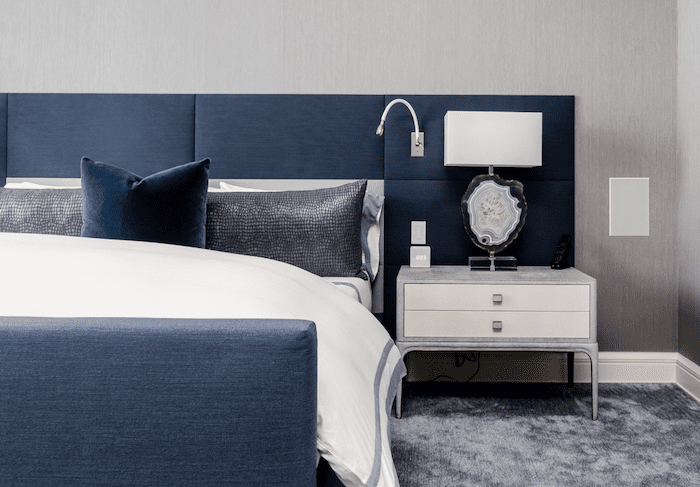 How to Make Your Bed - And Why You Should
When you were a kid, you were probably asked the question, "Did you make your bed?" more times than you can count. It was annoying back then because, after all, you're just going to get back into your bed and mess it up again anyway, right? During your high school and college years, your bed-making skills probably went even further down the hole because you had more important things to do — like anything, really.
Now that you're an adult, you want your house to feel like a welcoming place that invites you back after a long day of work or play. You want to sleep well and be ready to tackle the next day when morning arrives.
This is why you need to make your bed.
Why You Should Make Your Bed
Studies have shown that making your bed gets you off on the right foot for the rest of your day. It's been said that people who make their beds tend to have more confidence, are more outgoing, and are often able to start the morning without an alarm clock.
It all comes down to the psychology of your sleep space. When you get home from work or settle the kids down after a long day, you want to relax in a space that's created specifically for your comfort. Your bed is your oasis in the midst of life's chaos. Making your bed in the morning sets the stage for a day's worth of opportunities.
1. You're Accomplishing a Task
No matter what else you may struggle to get done throughout the day, you've started your morning by checking something off the list. That one thing sets the stage for many more successes as the hours roll by. In a famous speech delivered by Naval Admiral William H. McRaven to the 2014 graduating class of the University of Texas, bed-making was stressed as one of the most important things you can do to be successful. The Admiral stated, "If you make your bed every morning, you will have accomplished the first task of the day. It will give you a small sense of pride, and it will encourage you to do another task. And another. And another. And by the end of the day, that one task completed will have turned into many tasks completed."
2. You're Acknowledging That the Little Things in Life Matter
The Admiral went on to say, "Making your bed will also reinforce the fact that the little things in life matter, and if you can't do the little things right, you'll never be able to do the big things right." If your day's been rough, remember that you'll come home to a bed you made all on your own, and when you settle into it, you'll be ready to close your eyes and try again tomorrow with a fresh start.
The little things in life really do make a major impact on our lives.
3. You're More Likely to Rise Earlier
Sleepopolis discovered people who make their beds rise 16 minutes earlier than people who don't make their bed, often waking up without the assistance of an alarm. They're also reported to be morning people, whereas non-bed-makers often report a lower quality of sleep that affects them throughout the day.
How to Make Your Bed
Now that you know why you should make your bed, let's explore how to achieve this task.
Fold Your Sheets in Half Vertically
Folding your sheets in the middle as soon as they get out of the dryer will give you a guideline, so you can place them right in the center of your bed when it's time to change the sheets. This effort will save you from tugging and pulling across your mattress as you try to figure out the right symmetry.
Skip the Sheet-Ironing
If you're trying to create a photo-ready bed, skip the ironing and purchase sheets with a wrinkle release that's activated in the dryer. Ironing takes a lot of time and can even damage or burn the surface of your sheets, causing them to lose softness and pill over time. Your sheets will likely be hidden under the covers for the most part anyway.
Tuck the Bottom-End and Sides of Your Sheet Under the Mattress
This is how you get that tight, snuggled-in feeling. Once the sheet by your feet is tucked in, take care of the sides; then tuck the leftover material under the mattress.
When you have the best sheets ever, the idea of making your bed becomes less of a chore and more of an enjoyment. PeachSkinSheets are designed to be loved (and to love you back). Our sweat-wicking sheets were created to keep you cozy while you sleep, and also have a wrinkle release that's activated in the dryer to keep the process of making your bed as easy as possible.
Are you ready to sleep better and wake up more refreshed? Making your bed is just part of the equation. What you make your bed with can change the game when you're between your sheets. Visit PeachSkinSheets online to learn more!
LEARN MORE
Related Articles
How Often Should I Change and Wash My Pillowcase?
We're going to outline why it's important to prioritize clean pillowcases and answer that burning question - how often should you change out your pillowcases? Hint: it's more often than you might think.
Try the best bedding for night sweats
Order a free swatch and feel the difference for yourself.
SHOP HERE

GET THE LATEST UPDATES
Let's be friends