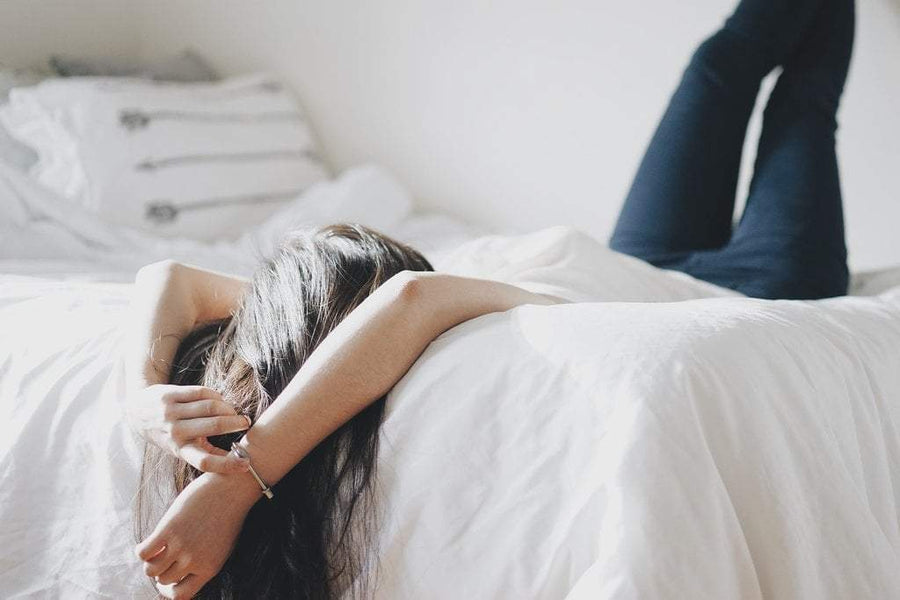 How Often Should You Change Your Bed Sheets?
Did you know that clean sheets can help you get a better night's sleep? According to a poll by the National Sleep Foundation, 78% of Americans feel more excited to go to bed when their sheets have a fresh scent, while 71% sleep more comfortably when their sheets smell fresh. The question is, how often should you change your bed sheets to get that fresh scent? How clean is clean?
That's a loaded question. The truth is, there's a lot more going on between your sheets than you may realize. Yes, it is nice to climb into bed and pull those sheets around you, but what are you crawling into bed with? The answers might surprise you; they might even keep you up at night.
WHY YOU SHOULD CHANGE YOUR BED SHEETS REGULARLY
Your sheets usually maintain contact with your body all night, through the sweating, drooling, and skin shedding that all people do while they sleep. This means that they are full of body oils, drool, sloughed off skin, and sweat which starts the first time you sleep on them and increases with each subsequent slumber. Even hot sleeper sheets which wick away moisture still collect these little remnants of you – and that's perfectly natural. These are normal, even necessary, biological functions.
However, just because it's natural doesn't mean it's healthy. In one week, the average human sloughs off around a fifth of an ounce of dead skin cells. Have you ever had the sun shine through your window and seen the dust drifting through it? Well, some of that may be flakes of dead skin.
HOW TO CLEAN YOUR BED SHEETS
If you have anti-microbial bed sheets (like PeachSkinSheets), you may have an easier time getting your sheets clean. Otherwise, washing your sheets still does not require fancy detergent or special products. However, you may want to add a cup or so of vinegar during the wash cycle to help remove odor and keep the sheets fresh. Don't worry, you won't smell the vinegar once they are dry. Another option is to use ½ cup of vinegar with ½ cup of baking soda, which can help keep your sheets soft after the wash cycle.
You may also want to wash your sheets alone in small loads with plenty of water. This can help ensure that your sheets are thoroughly cleaned without interference from other materials or dirty items.
HOW OFTEN YOU SHOULD CHANGE YOUR BED SHEETS
Once a week is the rule of thumb regarding how often you should change your sheets. However, there are extenuating circumstances that may call for more frequent laundering. If you sweat a lot at night, you may need to wash them a little more often. If you've been sick, especially with something contagious, you definitely want to change your sheets.
Some people go two weeks or more without changing their sheets, but that is not recommended, especially if you have allergies. Allergies to dust mites can be exacerbated if you don't change your sheets frequently and launder them correctly.
There are also things you can do between laundering to keep your sheets a little cleaner:
If you've been sweating, rinse off in the shower before taking a nap or going to bed
Keep all shoes off of the bed
If you allow your pet to get in bed with you, make sure they are clean (washed regularly) and wipe off their paws first
In the mornings, pull your bed covers down all the way for a few minutes to allow your sheets to dry, then make your bed (moisture wicking sheets let you skip this step)
Vacuum your mattress when you change your sheets if you have allergies – if you don't have allergies, once a month or so is fine
BENEFITS OF SHEETS FOR HOT SLEEPERS THAT WICK MOISTURE AND DIRT
One of the most impressive benefits of sheets for hot sleepers is that they wick moisture away from the body, so if you sweat at night you won't wake up drenched. If you tend to get very warm at night, they can help you stay cool with their breathable advanced polyfiber, so you get a more comfortable sleep. This lightweight fabric wicks the moisture away instead of absorbing it like cotton sheets do.
The lightweight fabric also means easy laundering. They dry in half the time of regular sheets, about 20 minutes on medium heat. So not only do they keep you dry at night, they also get you out of the laundry room a lot faster.
PEACHSKINSHEETS: THE #BESTSHEETSEVER
PeachSkinSheets not only wick away moisture for a cooler, more comfortable slumber, they are also hypoallergenic and anti-microbial, preventing pollen and dust from adhering to the fabric. Their colors stay rich and true with no fading, while whites don't become dingy or gray from laundering. They are wrinkle free, stain resistant, don't shrink, and dry super fast. They truly are the best sheets ever. They also wear better with pets since they are claw resistant, and pet hair can't become embedded in the fibers.
PeachSkinSheets are 1500 thread count soft and feel great against your skin. Imagine climbing into bed and laying on a cloud of softness as you drift off to sleep. Try PeachSkinSheets for yourself and have a truly good night's sleep! 
LEARN MORE
Related Articles
How Often Should I Change and Wash My Pillowcase?
We're going to outline why it's important to prioritize clean pillowcases and answer that burning question - how often should you change out your pillowcases? Hint: it's more often than you might think.
Try the best bedding for night sweats
Order a free swatch and feel the difference for yourself.
SHOP HERE

GET THE LATEST UPDATES
Let's be friends