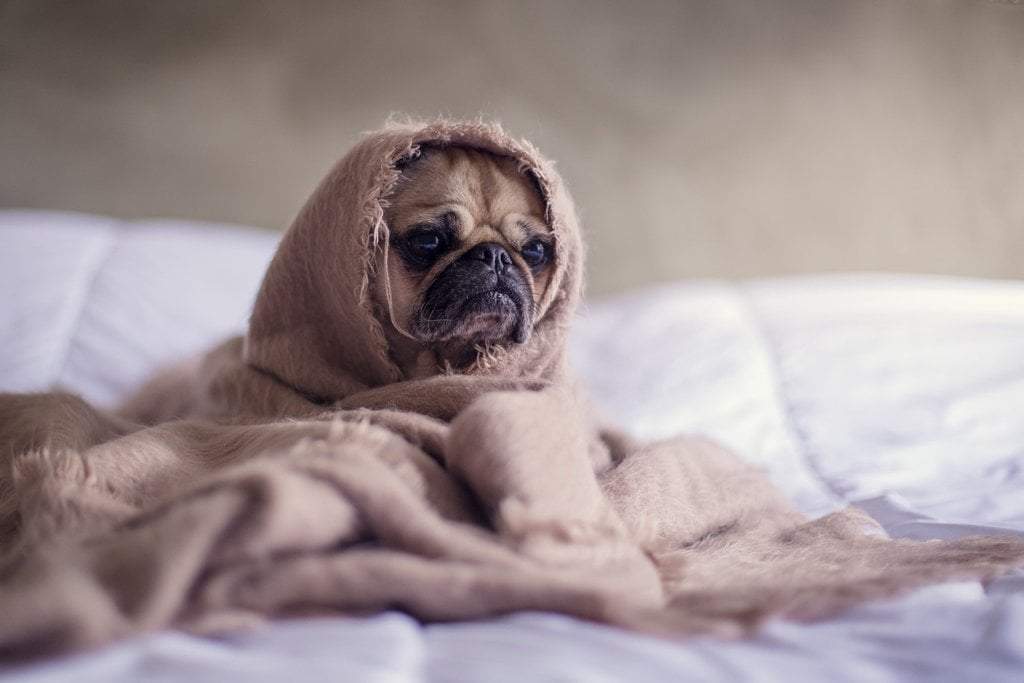 How to Pick the Right Duvet Cover
Picking the right duvet cover can be tough – but understanding what your options are is an important first step. Learn all about duvet covers below – and what sets PeachSkinSheets three piece duvet cover sets apart!

A duvet is a type of bedding that can be used in place of a top bed sheet or as a blanket that lies on top of the sheet. A duvet is typically protected inside a removable duvet cover, in the same way that pillowcases protect pillows. A duvet may also be called a comforter in the United States, although a comforter is typically thinner and doesn't have a cover.

Duvet covers are laundered separately and much more frequently than a duvet itself, since a duvet can be difficult and expensive to clean. The primary purpose of a duvet cover is to protect the duvet, but it also serves a decorative function. A duvet cover can easily be replaced with one that has a different color or design, often to accommodate a particular season. Factors to consider when selecting a duvet cover include size, material, construction, and appearance.
SIZE
Size is the most important characteristic for a duvet cover because it needs to fit the duvet. The cover should fit snugly around the duvet, without leaving much space for the duvet to move around. Duvets are available in several standard sizes according to the bed they're made for, but thickness can vary. A duvet for a twin bed will typically measure 68" x 86", and duvets for an extra-long twin should be about 68" x 90." A duvet for a full bed can vary from 78" x 86" to 86" x 86". The measurements of duvets for queen- and king-size beds typically measure 90" x 90" and 92" x 104" respectively.

A duvet cover will need to be slightly larger than the duvet. For example, queen-size duvet covers measure about 90" x 93". Duvet covers for king-size duvets measure about 93" x 108", including California kings. Duvet covers are typically sold as a three-piece set that include the duvet cover and two pillow shams. The shams for a queen-size set measure 20" wide and 27" long, while the shams for a king-size set are 20" wide and 37" long. The shams in a duvet cover set usually have flanged hems, which adds a decorative flair to any bed. Please note that duvet cover sets don't typically include any type of insert.
MATERIAL
Quality duvet covers are often made from advanced fabrics such as poly-fiber, which is composed of extremely fine, synthetic fibers. This material makes great bedding for night sweats because the small fibers allow moisture to evaporate instead of absorbing it. The poly-fiber used in duvet covers is usually brushed for greater softness. For example, duvet covers from PeachSkinSheets have a brushed finish that gives them 1500 thread count level of luxurious softness. They are also highly durable and more resistant to stains and fading than cotton. Furthermore, PeachSkinSheets duvet covers are hypoallergenic since they're made from inorganic material, and can lessen allergy attacks.
CONSTRUCTION
A duvet cover is typically made by sewing two rectangular sheets of material together on all four sides. One sheet is then cut lengthwise down the middle to allow the duvet to be inserted inside the cover. High-end duvet covers also have ties at each corner, allowing the duvet cover to be attached to the duvet at those four points. This design prevents the duvet from becoming bunched up inside its cover.

Duvet covers also have a closure feature, like buttons or zippers. Some are available with a variety of decorative embellishments that provide them with extra style and texture like embroidery, ribbons or buttons. Pleats, ruching and flocking are additional types of embellishments that may be found on high-quality duvet covers. Pleats are a type of fold made by doubling fabric over itself, while ruching is a similar process that gathers small ripples in the fabric together. Flocking is the deposit of small particles on the surface of the fabric.
APPEARANCE
Duvet covers are one of the largest visual elements in a bedroom, so they have a great influence on its overall appearance. Therefore, it's important to consider the impact a duvet cover will have when making your selection. Fortunately, duvet covers are readily available in a variety of colors and patterns to match any bedroom.

Solids are a great choice if you already have your bedroom décor in place you and just want to add a pop of color. Complex patterns such as branches, flowers and stripes may be preferable if you want to decorate the bedroom around the duvet cover. Embellishments like pleats can provide a decorative texture that looks great when paired with softer elements such as lace curtains. Some duvet covers are reversible, with a different design on each side. Reversible duvet covers allow you to quickly change the appearance of your bedroom without any additional expense.
TRY PEACHSKINSHEETS DUVET COVER SETS
A duvet cover will help protect your delicate duvet, so it needs to be highly durable. However, it also needs to be extremely soft since it will be in direct contact with your skin while you sleep. The large size of a duvet cover means that its appearance is a very important factor to consider when making your selection.
PeachSkinSheets' three-piece duvet cover sets are made from Smart Fabric, which is a high-performance, athletic grade poly-fiber that wicks moisture away. This properly helps regulate your body temperature, thus providing a superior sleep experience. 

Each set includes a duvet cover with hidden button closure, four corner ties to prevent shifting, and two standard pillow shams with flanged hems in a wide variety of colors. Our duvet covers also keep you cool and dry, making them highly effective bedding for night sweats. To learn more, visit PeachSkinSheets online!