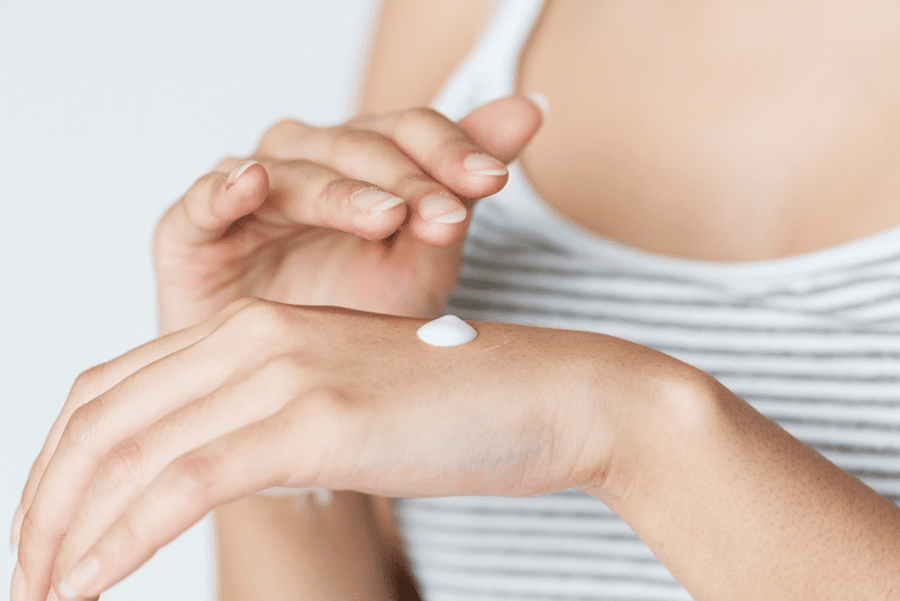 How to Save Your Skin: Change Your Sheets!
When the weather outside is frightful, it doesn't always leave your skin feeling delightful. In fact, cold temperatures, windy days and dry heat leave many people with itchy, dry skin. Some people deal with eczema only during the winter months, and those who deal with it year-round often find that winter exacerbates the condition.
What is eczema? It's a group of skin conditions that result in the skin becoming irritated or inflamed. Atopic dermatitis is the most common form of eczema, although other types exist. It's estimated that about 3 percent of adults and children in the United States deal with this skin condition, and individuals who suffer from eczema end up with itchy skin. A rash often appears and skin may also appear scaly, dry or thick.
While eczema can be controlled, some individuals have flare-ups of the condition that may occur in response to certain conditions or substances, like the dry conditions that often come with winter. Even exposure to coarse or rough materials is enough to aggravate eczema in some individuals.
Could Your Sheets Be Making Your Eczema Worse?
Although winter conditions are enough to cause eczema flare-ups, everything that's touching your skin can make the problem worse. When cold weather hits, you're probably already piling on layers of clothing to stay warm and certain fabrics could be triggering eczema, especially if you have sensitive skin.
Are you also piling on the bedding to stay warm at night? It's possible that your sheets and other bedding choices are making your eczema worse. Using blankets that contain wool may especially lead to skin irritation.
Save Your Skin by Choosing Sheets Made of Performance Fabric
Want to save your skin? It's time to change your sheets!
What are the best sheets for people with eczema? Cotton and other natural materials may contain allergens that make skin problems worse when these fabrics touch your skin. Performance fabrics like poly fiber are engineered and are not exposed to any allergens, reducing the risk that allergens come in contact with your skin while you're in bed. PeachSkinSheets are also antimicrobial, so dust mites and allergens can't adhere to the fabric even if they make their way into the bedroom.
The poly fiber used for PeachSkinSheets is pesticide free as well, which also offers benefits to your skin. Most natural fibers, particularly non-organic cotton, are treated with pesticides which can negatively affect your skin, making your eczema worse. Regular skin contact with fabrics containing pesticides may increase your risk of other health issues as well.
PeachSkinSheets – Why They're the Best Sheets for People with Eczema
PeachSkinSheets are made from high-performance, breathable poly fiber – the same material that's used for athletic-grade exercise clothing. Here's a look at some of the PeachSkinSheets benefits that make them stand out as the best sheets for people with eczema.
Soft and Luxurious – If your skin is already dry, irritated and itchy, the last thing you want are sheets that feels scratchy. PeachSkinSheets are soft and luxurious, even if you put them on your bed right out of the package. They feel wonderful on your skin, and there's no need to wash them multiple times to "break them in."
Durable and Pill Resistant – Ever had those little balls build up on your sheets after you wash them several times? Those roly-polies don't feel good on sensitive, dry skin. PeachSkinSheets are durable and pill resistant with proper care, even after many washes.
Moisture-Wicking Properties – Do you deal with night sweats along with eczema? If so, you'll love the moisture-wicking properties of PeachSkinSheets. These polyfiber sheets use advanced technology to achieve a tight weave that naturally repels liquids. Instead of absorbing moisture as cotton does, it actually wicks away sweat and moisture so you stay cool and dry throughout the night.
Spandex-Free – The rough skin that comes with eczema can easily get caught on sheets that contain spandex, snagging the fabric. PeachSkinSheets are spandex-free, so you won't need to worry about rough skin snagging and catching on the fabric. 

Hypoallergenic and Anti-Microbial – PeachSkinSheets are hypoallergenic, which makes them an excellent choice for people with eczema, sensitive skin and allergies. They're also anti-microbial, so they won't allow pollen and dust to adhere to the fabric, a problem that can make skin issues and allergies worse. The tight weave of poly fiber also won't catch pet hair, which is another significant benefit.
Stain Resistant – These sheets are designed to be stain resistant so stains won't set in quickly. Although as with any stain, early treatment is key. They also dry super-fast, so they'll be ready to go back on the bed after drying for just 20 minutes on medium heat in the dryer.
They Don't Fade – To prevent skin problems, it's important to wash your sheets weekly. The great thing about PeachSkinSheets is that the colors won't fade and the whites won't become dingy, even if you wash them weekly. That means your sheets will continue to look beautiful even if you use them all the time.
If you're looking for the best sheets for people with eczema, PeachSkinSheets are the perfect choice. They'll feel amazing on your skin, they won't make eczema problems worse, and you'll enjoy getting a better night of rest while saving your skin!
LEARN MORE
Related Articles
How Often Should I Change and Wash My Pillowcase?
We're going to outline why it's important to prioritize clean pillowcases and answer that burning question - how often should you change out your pillowcases? Hint: it's more often than you might think.
Try the best bedding for night sweats
Order a free swatch and feel the difference for yourself.
SHOP HERE

GET THE LATEST UPDATES
Let's be friends