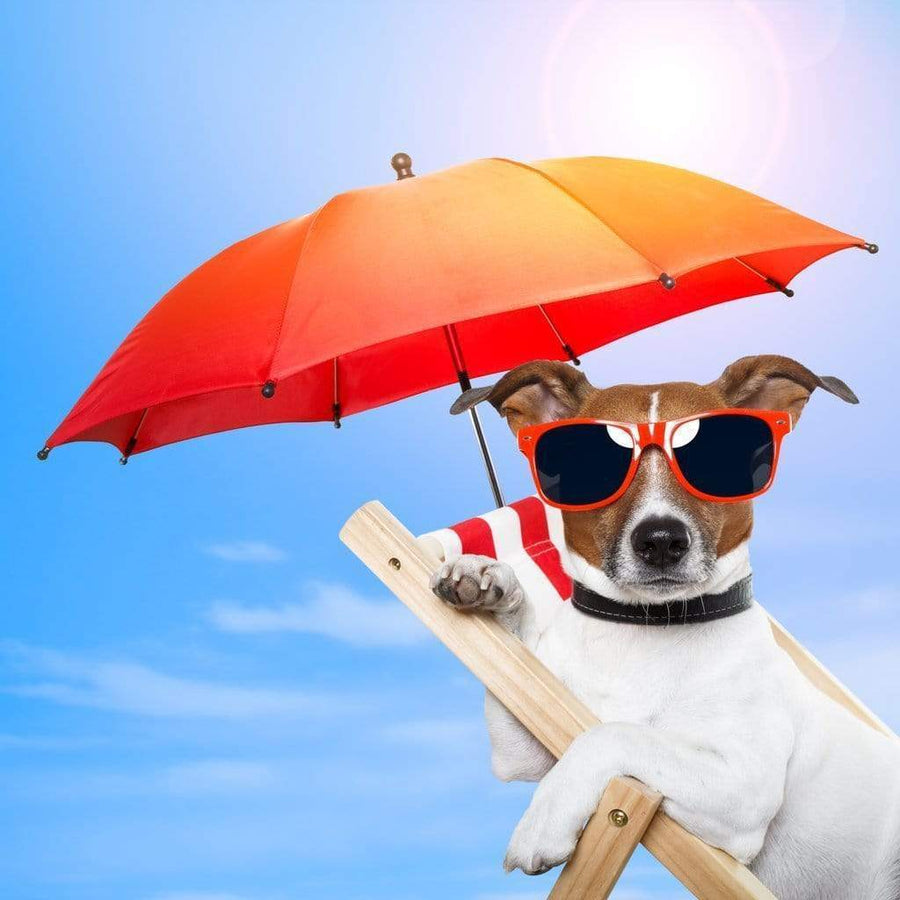 In the Know - The Best Sheets For Summer
Summer is here and the temperatures are rising! Which, of course, may cause inevitable sleep struggles. Fortunately, having the right bedding can help cool you off enough to sleep soundly. With so many fabric options available, it may be hard to choose the right sheets for the job. Here are a few tips to explain the differences in material so you know which one is the best choice for you this season.
LET IT BREATHE
It is so important during the hot months to sleep on fabric that breathes. What exactly does this mean? Breathable fabrics let air and moisture to pass through, which allows for perspiration to be absorbed and released quickly. Sheets that "breathe" have a tendency to keep you cooler in the summer, and warm in the winter. Here are some fabrics that are known for their breathing abilities:
COTTON
Cotton is one of the most well-known fabrics. It's often praised for its durability and comfortability. Cotton is a natural fiber and luckily it's very affordable, but unfortunately has its own set of drawbacks. Namely, cotton tends to fade over time and it wrinkles quite easily.
LINEN
Linen is another natural fiber known for its exceptional cooling qualities. Linen is woven from the fibers of flax. Linen is another fan favorite alongside cotton, and is actually even stronger than cotton. However, it too wrinkles easily.
BLENDS
Blends can be the best of both worlds. There are many different blends to choose from, some of which mix natural fibers with synthetic fibers to provide great relief for hot sleepers. Blends can be woven from any mix of fibers such as cotton, polyester, rayon, bamboo, nylon and more.
FABRICS TO AVOID
Certain fabrics can have the opposite effect when it comes to breathability. Depending on the material, some purely synthetic fabrics don't ventilate at all – trapping in all heat. Here are a few fabrics you may want to avoid in the summer months:
FLANNEL
Flannel may be arguably one of the coziest fabrics for winter time sleeping. But definitely not so in the scorching heat! Flannel can actually be crafted from a variety of fabrics like cotton, wool, and synthetic fibers. What makes a sheet actual "flannel" is not necessarily the fabric itself, but rather the structure of fabric. For example, flannel tends to be thick and impermeable because of the yarn used to weave the fabric. The tightness of the weave also ensures a very warm sleep.
SILK
It may seem blissful to cuddle up with silky smooth sheets in the summer but you may find yourself drenched in sweat come morning time! Silk may be a natural fiber, but it is very tightly woven, which inevitably leads to trapped heat.
WATCH YOUR THREAD COUNT
It's a common misconception to want to pay top dollar for the highest thread count available, especially since all other sheet features are frankly ignored. But make no mistake, thread count does matter, and some higher thread counts really are higher quality sheets. However, not all high thread count sheets are created equal. Some thread counts are so high that they're nearly stiff as a board from being woven so tightly. Sheets whose thread is woven too densely may be counterintuitive for insulation of heat. In actuality, some of the best thread counts for summertime can be as low as 400, depending on which fabric you choose.
THE ANSWER FOR HOT SLEEPERS
Hot sleepers will rest much easier with sheets that stay cool and dry all night long. PeachSkinSheets use SMART technology textiles to ensure proper wicking of moisture, rather than absorbing and storing the moisture. PeachSkinSheets offer a 1500 thread count feel, without the stiffness of many ultra-high thread count sheets. These breathable and anti-microbial sheets may certainly be the most soft and comfortable sheets you'll ever sleep on.
LEARN MORE
Related Articles
How Often Should I Change and Wash My Pillowcase?
We're going to outline why it's important to prioritize clean pillowcases and answer that burning question - how often should you change out your pillowcases? Hint: it's more often than you might think.
Try the best bedding for night sweats
Order a free swatch and feel the difference for yourself.
SHOP HERE

GET THE LATEST UPDATES
Let's be friends