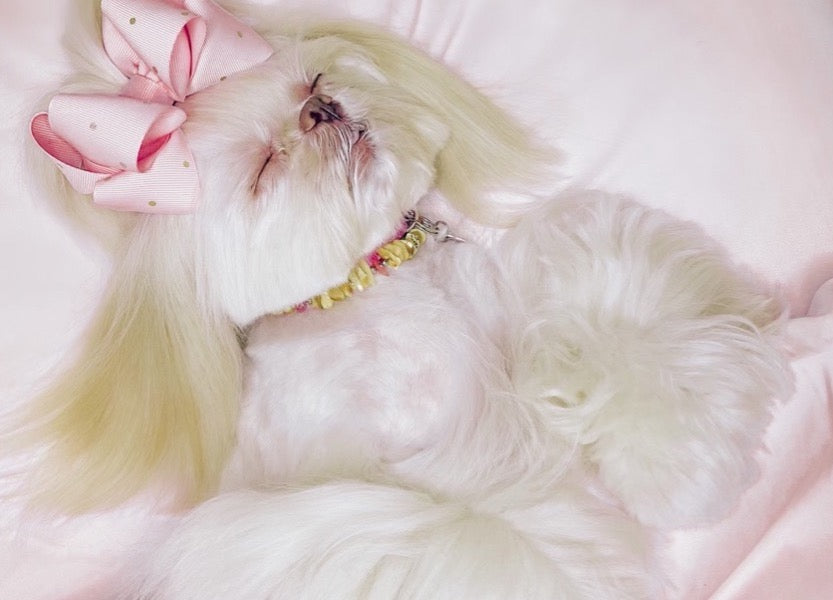 Why Have Pink Sheets in Your Bedroom?
If you left pink behind in childhood or never embraced the power of this beautiful color, you're definitely missing out. Although it might invoke images of ballerinas, flowers, and the like, it is so much more. Pink can have a positive impact on your state of mind and overall well-being, making it the perfect color for your bedroom sheets. If you're still not sold on having Cotton Candy Pink PeachSkinSheets in your bedroom, here's a look at why they're an excellent choice.
Go to Bed Calm and Joyful
When you use pink in your bedroom, you can go to bed feeling calm and joyful each and every night. This color often comes up as everyone from prison guards to sports teams want to invoke a little bit of calm into the day. Although all pink tones have the ability to calm the mind and body, the softest hues work the best.
The sense of joy comes from all the ways this color links back to positive memories in your life. Think about your experiences with the light pink hue used for cotton candy, for example. This color likely brings back pleasant memories of going to the fair, eating sweets, and simply enjoying your life. What better things to think about as you drift off to sleep than the fun times in your life?
Wake Up Refreshed and Vibrant
Upon waking up in the morning and taking in the view around you, your Cotton Candy Pink sheets are sure to help you feel refreshed, vibrant, and ready to get on with your plans for the day. The refreshed feelings come on as you start to think about the bright, earthy flowers you've come across in the same tones. The flowers bring back feelings of springtime and the renewal that occurs during that time, helping you feel truly rejuvenated.
Pink also tends to lend a sense of vibrancy that makes it easy to hop out of bed and get ready for your upcoming activities. This hue has a bright energy that inspires people to be friendly, upbeat, and open to whatever comes their way. Furthermore, as you gaze upon the light pink tones, you may feel good about the day ahead due to its link back to kindness, romance, and positive energy.
Take a Quick Recharge for Improved Creativity
If you find your creativity waning at any point in the day, you can go nap on your pink sheets for a quick recharge. With the pink tones supporting you from head to toe, you'll get to soak in the artistic vibe that it inspires.
You might even find great ideas flowing your way before you fall asleep, so keep a journal next to you while you kick back and relax. And who knows? Each nap you take with your Cotton Candy pink sheets could propel you closer toward greatness as they help inspire your most creative works yet.
Restore Your Positive Emotional Energy with Every Trip to Your Bedroom
When you walk into your bedroom to take a nap or go to bed for the night, you don't want to take any bad energy along for the ride. Otherwise, you could end up having wild, disruptive dreams or even disturbing nightmares, which definitely impede your ability to get a good night's sleep. Thankfully, you can restore your positive emotional energy with a glance at your pink sheets, allowing you to get ready for the rejuvenating rest you need.
When you wake up, all that frustration, anger, and other negative emotions you may have felt will be tempered, if not completely gone. You can then go about your day without carrying that dark cloud above your head. It really doesn't get any better than that.
Best Accents to Use in Combination with Pink Sheets in Your Bedroom
When building out the color palette for your room, you don't want to go full pink from floor to ceiling. You need accent colors that complement and contrast the soft tones to help boost the calming, restorative effects of your central Cotton Candy hue.
Colors that work beautifully with light pink include:
Look around the room at all your furniture, bedding, and décor to see where to make key changes. You could start by putting pink sheets on your bed, and then adding purple, pillowcases, duvet covers, and the like. To add a pop of contrast, you could then go with teal accents all around to help the pink stand out.
Experiment with all of the different colors that go well with pink to find your favorite combinations. You cannot redesign your bedroom too often, so change it up whenever you want to see what works best for your psyche.
As you do, pay close attention to how the colors make you feel as you walk in the room, lie down to go to sleep, and wake up in the morning. You could even take note of the thoughts and feelings that come your way as you do those things to find your preferred bedroom colors. You'll undoubtedly find pink proves calming, rejuvenating, and inspiring every time you use it in your bedroom.
To shop pink bedsheets today, visit PeachSkinSheets.com!
Sources
VeryWellMind
Color Psychology
Sensational Color
ColorPsychology.Org