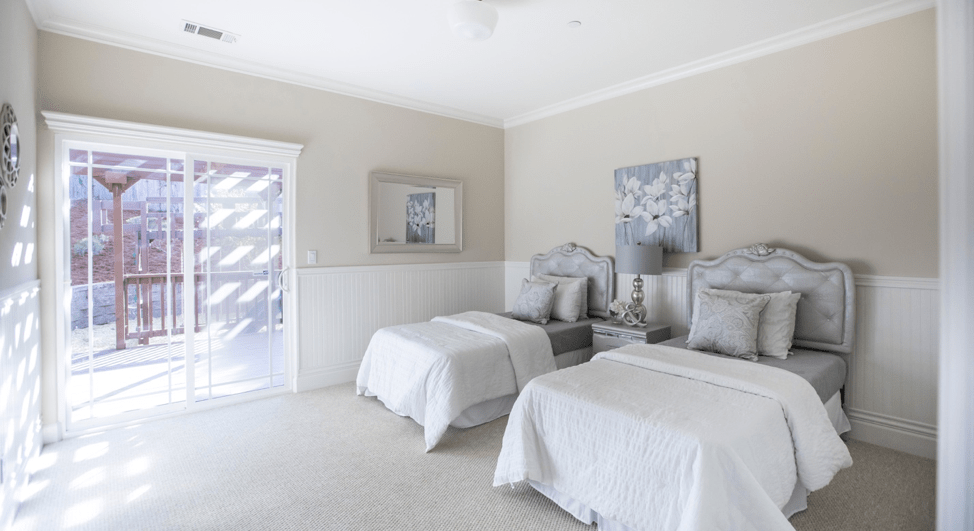 The Best Quality Sheets Are Not Made of What You Think
When it comes to sheets, comfort is the number one factor. After all, how can you possibly get a good night's rest if your sheets are too stiff, too thin, too pilled or don't fit your bed properly? You will find yourself tossing and turning all night long. That's why the hunt for the best bed sheets to buy is so important.
However, you can't always tell which sheets are the highest quality or best for you by a quick glance at the package. A lot goes into the development of truly high quality sheets, so we've put together a helpful guide to help you choose the best sheets that will actually help you sleep soundly.
Is Cotton King?
If you look around at the most expensive sheets in most department stores, you'll usually see cotton. Cotton is readily available and comes in many varieties and quality levels. First, it is important to realize that not every cotton sheet is equal. Cotton varies depending on where it is grown and what type it is. Egyptian cotton, for instance, is considered the "best of the best" in cotton sheets. Sheets made of Egyptian cotton are both soft and strong.
The benefits of cotton sheets are that they are machine washable, the material is breathable, and in most cases, the sheets actually become softer and more comfortable after they have been washed a few times. Very few people are allergic to cotton, so they are usually touted as being hypoallergenic.
On the other hand, cotton sheets have disadvantages. They absorb moisture, rather than wicking it away, so if you are a hot sleeper, cotton may only make things worse. Plus, cotton sheets don't always stay looking their best wash after wash and may even pill or tear. Cotton shrinks, plus it wrinkles easily and the colors tend to fade from cotton over time. Even though cotton itself is considered hypoallergenic, these sheets can attract and retain pet hair, so those with serious allergy issues may find the sheets still cause problems.
While cotton sheets do have their benefits, the drawbacks paired with a typically expensive price point should make you think twice about this material.
Other High-End Sheets
Cotton is far from the only option in sheets on the market — even when it comes to high-end choices. Bamboo is quickly becoming a popular choice as it's considered a renewable resource. However, bamboo sheets are usually made from rayon that has been partially fabricated from the bamboo plant. So while you are making a choice with the environment in mind, you are likely not purchasing an all-organic product as you may have been led to believe.
Bamboo sheets are often quite comfortable, since a lower thread count in bamboo sheets feels just as good as a much higher thread count in cotton. However, a major concern is that these sheets do tend to wear out over time, and they are actually quite expensive when compared to other man-made or partially man-made products.
Polyester sheets are not usually synonymous with high-end sheets. The traditional polyester sheet will feel almost "silky" when compared to other materials and may even slip right off your bed. However, there are higher quality polyester sheets on the market today, such as microfiber, as well as some blends that can fit the needs of some consumers. With microfiber, there is a huge range in what is offered — the low-end options are not nearly as impressive as the higher end versions. No matter what you're looking at, it is important to realize that all polyester sheets are different, and it may take some trial and error to find those that are most comfortable to you.
A Smarter Alternative
There is an alternative to the sheets that most companies advertise as the best — sheets that actually provide you with the benefits you need most. Performance fabric sheets are a modern answer to the age-old question of which sheets are best.
What if you could find sheets that offer the best of both worlds — the hypoallergenic comfort of cotton sheets, but the durability and "keep you cool factor" of polyester? That's where poly-fiber performance fabric comes into play. PeachSkinSheets are made from athletic grade poly-fiber, a material that was designed with comfort in mind. Sheets made from this material will naturally wick moisture from the body and allow it to dry, keeping you nice and cool under your covers. And since poly-fiber is man-made, you don't have to worry about pesticides and other chemicals that are used to treat sheets made from natural crops.
In addition, poly-fiber sheets are made with durability in mind. They don't pill or shrink like cotton sheets, which means your sheets will look and feel as good a year from now as they do today. Add to that the affordability of the best bedsheets made from this modern fabric, and you'll see that they are simply the smartest value in sheets that are on the market today.
You Found the Best Sheets, Ever!
As you can see, the best sheets may not be the department store-bought ones you expect. If you would like to learn more about the best luxury sheets on the market and how to choose the right ones to give you a great night's sleep, visit PeachSkinSheets today. Our goal is to ensure you get a great night's sleep by providing the very best bedsheets available anywhere!