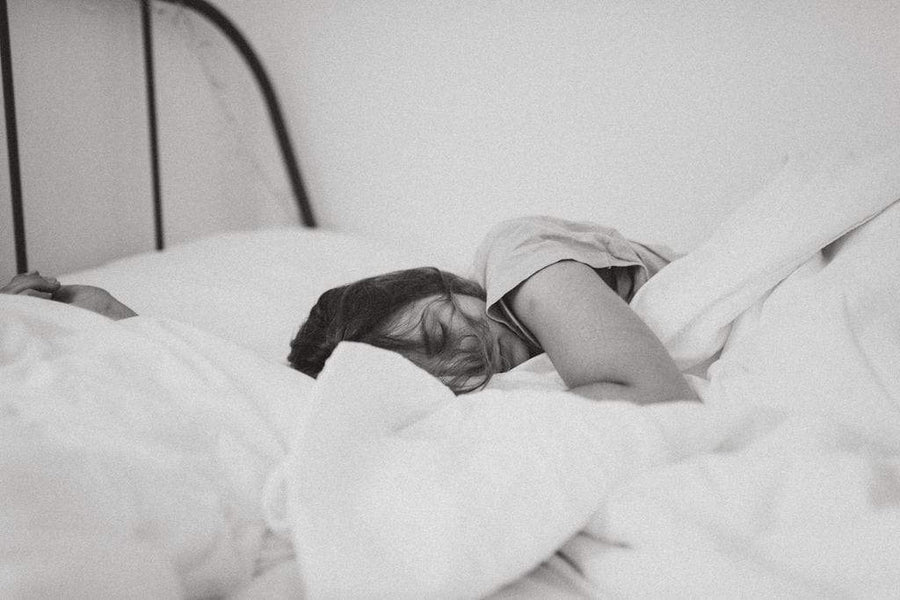 7 Questions to Ask Before Buying Bedding
We spend a large portion of our lives sleeping, and since sleep is so vital to your overall health, it's important to make sure you're comfortable when you crawl into bed at night. Just think about the most comfortable, wonderful night of rest you've ever had. What immediately comes to mind? Probably the sheets. Your sheets come into direct contact with your skin, so figuring out how to buy sheets is critical to spending a great night in dreamland.
With so many options available on the market, finding the best sheets ever can be a bit of a challenge. To help you make this important decision, we've put together some essential questions to ask before you buy bedding...
Question #1 – How Soft and Comfortable Are the Sheets?
No one likes sleeping on stiff, itchy sheets that take multiple washes before they become soft. When you're buying sheets, consider their softness and how comfortable you'll be with them against your skin at night.
 

Luxurious, soft sheets

 
like PeachSkinSheets come with a lovely PeachSkin finish that is soft and cuddly the very first time you use them. They're not slippery, but the 1500 Thread Count feel makes them feel amazing on your skin when you slip between the sheets at night. Don't settle for sheets that are uncomfortable and scratchy or you'll end up losing precious sleep time.
Question #2 – Will the Bedding Irritate My Allergies?
Do you deal with allergies? Indoor allergies and the sniffling, sneezing and itchy eyes that come with them can actually interfere with your sleep. You may be surprised to find that some bedding made of natural materials, such as silk and cotton, may actually contain pollen, which can trigger your allergies. Some indoor allergens like dust mites and pet hair have the ability to weave their way into sheets made of natural fabrics like cotton, triggering your allergies at night.
PeachSkinSheets are made from polyfiber, a hand-engineered fabric that is never exposed to allergens. Since polyfiber has a naturally tight weave, dust mites can't adhere to the fabric and pet hair can't weave its way in, which means you'll have fewer problems with allergies ruining your rest at night. 
Question #3 – Are the Sheets Durable?
If you're wondering how to buy sheets, one of the key things to look for is durability. When you invest in new bedding, you want high-quality sheets that will stand up to daily use. You don't want to purchase sheets that shrink the first time you wash them, as cotton tends to do, leaving you tugging and pulling to get them on your bed. It's also essential to choose sheets that are colorfast so they continue to look beautiful even after washing them multiple times. Choose sheets that won't shrink, are colorfast, and won't "pill" over time - which can leave you itching at night.
Question #4 – What about Pesticides in My Bedding?
The last thing you want to do is to lie down and snuggle up to sheets laden with pesticides. Many natural fibers like non-organic cotton are treated with a variety of pesticides, which is necessary to protect against a variety of pests during its long growing season. The polyfiber used for PeachSkinSheets is naturally pesticide free - so you can cuddle with your sheets without worry!
Question #5 – What Colors Are Available?
Although color probably isn't the most important consideration, it's definitely nice to find sheets in colors that match your current bedspread, quilt, duvet cover or comforter. You may also want sheets in colors that fit in nicely with your bedroom décor. PeachSkinSheets are available in many different colors and currently, all colors in any regular-size sheet set are on sale for $55 through the end of December, so you can pick the perfect colors for your bedroom and score a holiday deal!
Question #6 – Will the Sheets Make Me Hot?
Whether you're a hot sleeper or you deal with hot flashes, you definitely want to consider if the sheets you're considering will make you too warm at night. Some fabrics don't breathe well and leave you feeling hot and uncomfortable when you're trying to sleep. Luxury sheets like PeachSkinSheets are designed to keep hot sleepers cooler and drier throughout the night. Polyfiber sheets are actually much lighter than other types of fabrics like cotton, so they're perfect for hot sleepers and women dealing with the hot flashes that often come with menopause.
Question #7 – How Do the Sheets Handle Sweating?
Along with hot flashes, many people deal with night sweats as well, and no one loves waking up in a puddle of sweat in the middle of the night. Cotton and many other types of fabrics simply leave you with wet sheets because they absorb moisture. However, the polyfiber used in PeachSkinSheets actually wicks away sweat instead of just absorbing it, so you stay cooler and drier throughout the night. Polyfiber also dries quickly no matter how much you sweat, so you'll enjoy a more comfortable night of rest even with night sweats.
From comfort to moisture-wicking properties, there's a lot to consider when purchasing new sheets and bedding. Durability, quality and comfort are critical and when you're looking for the best sheets ever, and PeachSkinSheets meet all of those qualifications. Make the right choice for a great night of rest – buy PeachSkinSheets and feel the luxurious difference yourself!
LEARN MORE
Related Articles
How Often Should I Change and Wash My Pillowcase?
We're going to outline why it's important to prioritize clean pillowcases and answer that burning question - how often should you change out your pillowcases? Hint: it's more often than you might think.
Try the best bedding for night sweats
Order a free swatch and feel the difference for yourself.
SHOP HERE

GET THE LATEST UPDATES
Let's be friends